As another school year comes to an end, it's a great time to plan a fun day out with the family. You'll want something original and exciting that will engage the kids' interest (and your own). If it has some extra educational value on the side, that's also a bonus!
Here are our top suggestions for kid-friendly places in the Edmonton area that are enjoyable, meaningful and beneficial – all at the same time. A quick tip: it's always a good idea to pre-check the website to confirm visiting hours and the status of specific exhibits.

Image courtesy of TELUS World of Science
The subjects of Science, Technology, Engineering and Math (STEM) are a top priority at school, and there's no better place to extend that learning than the TELUS World of Science. Thanks to a major renovation, this world-class facility now boasts a redesigned mezzanine and brand-new areas called the Health Zone and the Nature Exchange. Existing favourites such as the Science Garage and S.P.A.C.E. Gallery have also received upgrades. Don't miss the IMAX theatre and the Zeidler Dome planetarium, where viewers of all ages will be awestruck by the sights and sounds of our planet.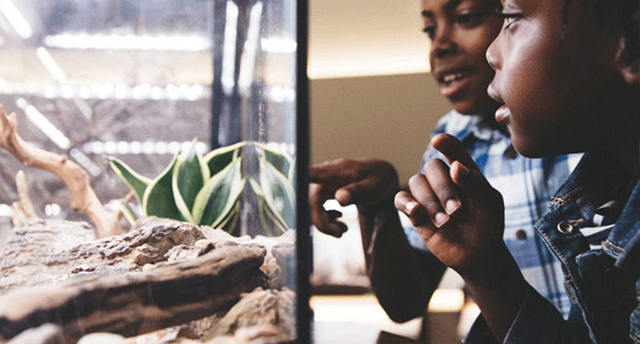 Image courtesy of Royal Alberta Museum
This expansive museum has over 82,000 square feet of exhibition space, with 7,000 square feet dedicated to family-friendly interactive exhibits on everything from insects to dinosaur bones. As they explore and discover, kids will be introduced to the concepts of history, innovation and progress. Car enthusiasts will enjoy the current featured attraction entitled "DRIVE: Reimagining the Ride," profiling notable breakthroughs in vehicle design.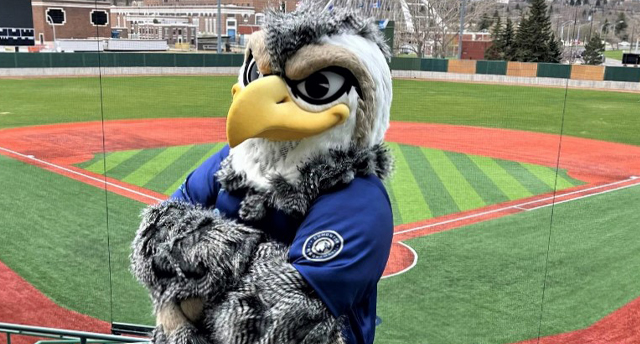 Image courtesy of Edmonton Riverhawks
As a brand-new addition to the city's thriving sports scene, the Edmonton Riverhawks baseball team has a full roster of collegiate level ballplayers ready to entertain you at beautiful RE/MAX Field. This is the Riverhawks' inaugural season in the West Coast League, which features 16 teams from Canada and the United States. After spending a fun-filled day at the ballpark, your kids may be inspired to get active by playing catch in the backyard or running the bases at the local diamond.
Image courtesy of Edmonton Valley Zoo
Part of protecting our planet is appreciating the fact that we share it with many other amazing and wonderful creatures. At the Edmonton Valley Zoo, kids will enjoy getting up close and personal with over 350 different animal species, including red pandas, zebras and seals. It's an opportunity to start age-appropriate dialogue about endangered species, climate change, habitat loss, and the important efforts being made in animal conservation. Be sure to check the schedule for informative "keeper talks" that occur throughout the day.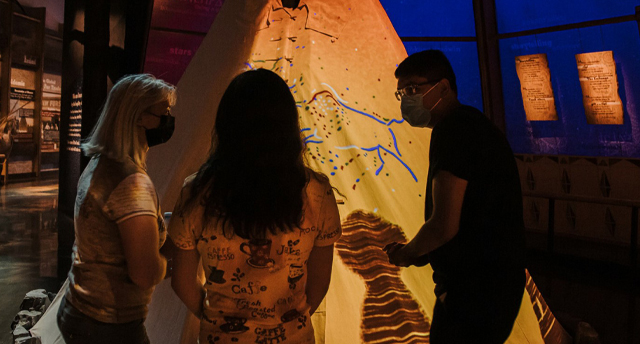 Image courtesy of Fort Edmonton Park
June is National Indigenous History Month, and Fort Edmonton Park is a wonderful place to learn about aboriginal history, traditions and culture. In addition to the historical village, the newly added Indigenous Peoples Experience showcases stories, music and artwork that demonstrate a deep connection to the earth and the changing seasons. The exhibit was developed in consultation with local Indigenous communities, including Cree, Dene, Anishinaabe, Nakota, Blackfoot, and Michif.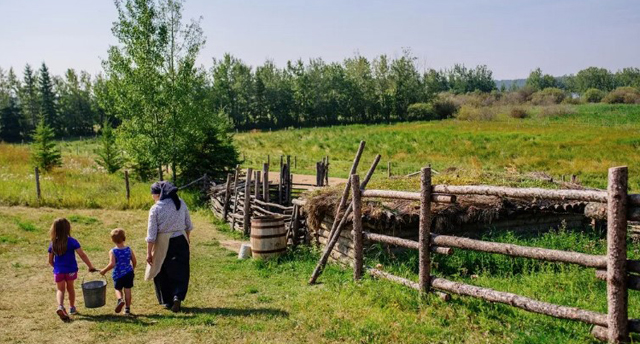 Image courtesy of Ukrainian Culture Heritage Village
School-age kids may have discussed international events in class or participated in relief efforts to help displaced citizens from war-torn countries. A visit to the Ukrainian Culture Heritage Village can help provide some context – for example, between 1896 and 1914, Western Canadian provinces welcomed 170,000 Ukrainian immigrants. The Heritage Village features over 30 restored historic buildings, where costumed performers provide a live depiction of the daily activities of Ukrainian settlers.
University of Alberta Botanic Garden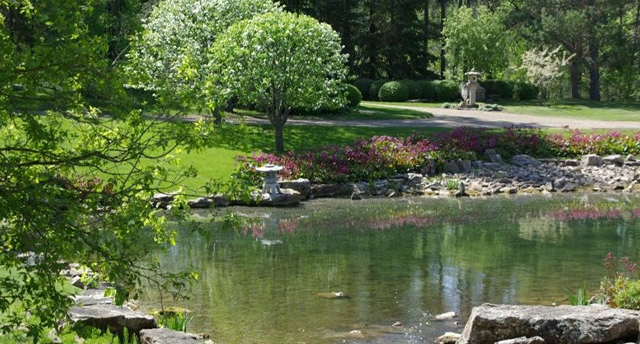 Image courtesy of University of Alberta Botanic Garden
A short drive outside the Edmonton city limits, you'll discover the soothing surroundings of the University of Alberta Botanic Garden. Studies show that spending time in nature has a positive effect on mental health, and this is an ideal place to recharge everyone's batteries. Explore the inviting Butterfly Greenhouse, tour one of the lush gardens or simply take the stroller on a walk around the pond.
Even if you aren't able to visit these splendid gardens, you can still reap the benefits of getting outside for some fresh air. Follow the walkways within your own community to discover parks, nature trails, ponds and urban forests.